This session showcases the Accountability Toolkit, a set of interlinked tools that help a person to plan and implement an advocacy strategy in a systematic way with the use of data, both qualitative and quantitative. Developed by the Global Alliance of NGOs for Road Safety, the Toolkit also enables you to track government actions in response to your advocacy. The practical application of accountability principles elucidated by the Toolkit  provides a new way of thinking and planning for impact-based advocacy.
The Alliance has been equipping NGOs to use various tools, including the Alliance Accountability Toolkit and UN Global Road Safety Week and #CommitToAct campaigns, to hold their governments accountable for the safety of all road users, including pedestrians and cyclists who are most vulnerable to road traffic injuries. We encourage NGOs to base their accountability demands on evidence of what works to save lives on the road. Key interventions including pedestrian facilities, traffic calming, 30 km/h zones, lower speed limits and comprehensive motorcycle helmet law, enforcement, and promotion are well-proven to reduce road deaths and injuries but countries continue to experience debilitating impacts of road crashes due to the lack of implementation of these interventions.
When: Wednesday 22 November 2023, 4:oopm-5:30pm EAT (1:00pm, London; 8:00am New York/Washington, D.C.)
Where: Zoom
Click here to register and receive the Zoom link – it's free!
Florencia Lambrosquini – Latin America Chapter Coordinator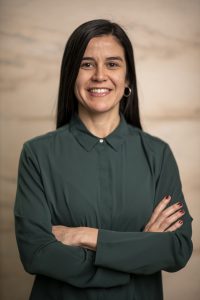 Florencia Lambrosquini joined the Alliance Secretariat in December 2021. She is the key focal point for the effective implementation of Latin America Chapter, its strategy and workplan.The role ensures that the Alliance offerings are relevant to its members by coordinating the members feedback and attune them to global opportunities. She works closely with all Alliance team members in providing support to communication, research, capacity building, campaigning, advocacy policy and fundraising.
Florencia has been working on road safety since 2015 as a consultant and at Fundación Gonzalo Rodriguez. Previously she used to work at the Ministry of Social Development in Uruguay and at the National University as a research assistant. She has a bachelor's degree and an advanced degree in Political Science, and she is finishing her master's degree in the same field. She is currently based in Montevideo, Uruguay.
Patrick Kinyanjui – Africa Chapter Coordinator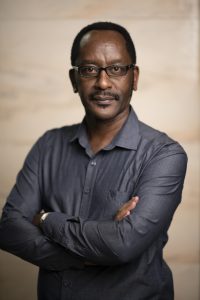 Patrick manages the Africa Chapter of the Global Alliance. He is the key focal point for the effective implementation of Africa Chapter strategy and workplan. He is in charge of advancing the Alliance mission, providing technical support in monitoring and evaluating progress of capacity building initiatives for NGOs; advocacy, accountability and building strong networks to support meaningful involvement of NGOs to contribute in meeting SDG road safety targets in Africa.
Patrick comes from a background of education, training, monitoring and evaluation. Before joining the Alliance, he worked as a Senior Training Consultant for Action Against Hunger, a US training center in Nairobi, and has trained extensively in the USA, Asia, Middle East, and Africa. Patrick has a bachelor's degree in Science Education from Kenyatta University, Kenya, a master's degree in Science from the University of Washington, Seattle, and a postgraduate diploma in community health from AMREF International University, Nairobi. He is currently based in Nairobi, Kenya.