Working through Action on Disability and Development's (ADD) Young Leaders programme and utilising the knowledge, expertise and networks of our partners, this project equips a new generation of disability activists in East Africa with the tools, skills, and resources required to build powerful movements for change. This centres around a programme of knowledge exchange between:
young East African disability activists working in Tanzania, Uganda and Sudan
researchers and academics from across the world
international campaigning organisations and organisations of persons with disabilities
The programme enables disability activists to:
influence governments, international development actors, and the private sector to adopt practices and design policies and services, at a local, national, and global level, which consider the needs of disabled people
challenge the stigma of disability through developing public voice and influencing media outlets to increase and improve the representation of disabled people.
Through networking we fuse academic research with practice in the fields of disability studies, political science, policy, education, advocacy, communication, arts and media, creating a network that is research-informed, but also action-oriented. Importantly, we map existing models of East African disability advocacy, help document emergent ones, and capture lived experiences in this area. These are then put into conversation with existing knowledge of disability advocacy research to advance knowledge. Further, we share practices and strengthen the collective voice, to create a visibility and circular dynamic to create change. 
The project includes the following activities: 
A four-day Festival of Disability Advocacy (day 1, day 2, day 3, day 4) featuring capacity building and knowledge exchange workshops to connect international partners with grassroots disability activists in East Africa. Held in April 2023, Dar es Salaam, Tanzania.

 

A programme of online knowledge exchange and networking events led by disability activists, academics, international campaigning organisations, and organisations of persons with disabilities.
The development of a series of advocacy campaigns, led by youth disability activists with support from the network, that advance disability rights and challenge stigma in East Africa.

 

Informed by the previous activities, the development of training materials, case studies and campaigning toolkits that can be used by disability activists across the world.

 

The establishment of an interdisciplinary and international network for the study and practice of disability advocacy.

 
These activities aim to promote cross-cultural exchange and partnership between disability advocates, academics and other key stakeholders. Thus, while the initial focus is on the East Africa region, through the networking events and campaigns we will share knowledge, approaches and experience and connect these to broader global networks. 
Networking and knowledge exchange
Shape the agenda of researchers and non-academic stakeholders working in the field of disability advocacy and support their professional development by facilitating networking and knowledge exchange opportunities.
Establish an interdisciplinary and international network for the study and practice of disability advocacy.
Utilise the network to understand and document efficacious models of disability advocacy in East Africa and beyond.
Build the capacity of disabled young people in East Africa to challenge stigma and effectively advocate for change in their communities and beyond.
Enable NGOs, media practitioners, activists, policy makers and educators to better understand and reflect on the efficacy of both current models of disability advocacy practice and potential alternatives.
Co-create a series of advocacy campaigns, led by young disabled people in East Africa, that advance the rights of disabled people in East Africa.
Co-create a suite of impactful, outward-facing resources that can be used by a range of disability stakeholders beyond the life of the project.
Create sustainable links between academics, young disabled advocates and the existing youth, disability and advocacy networks of project partners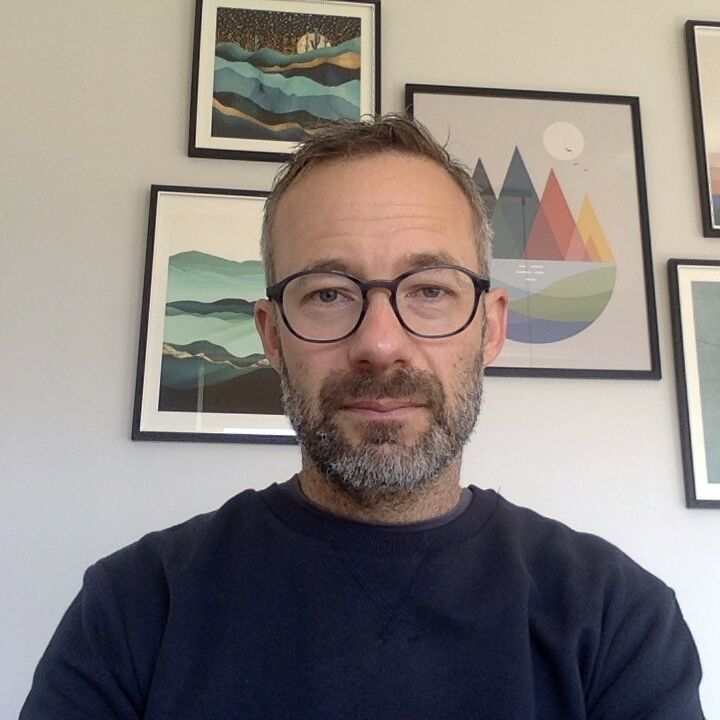 Daniel Jackson is Professor of Media and Communication at Bournemouth University. His research broadly explores the intersections of media, power and social change, including news coverage of politics, political communication, the mediation of sport and the dynamics of civic culture in online environments. He has edited five books and is co-editor of the election analysis reports, published within ten days of major electoral events. Daniel is former convenor of the Political Studies Association's Media and Politics Group and convenor of the Journalism Research Group at Bournemouth University. He was co-investigator on a major AHRC project examining the cultural legacy of the Rio Paralympics, and he is currently co-investigator on an AHRC-funded project that examines the role of constructive journalism as a response to the pandemic. He has led research and communications consultancy projects with national and international clients including the Mirror Group, the Voice of Vietnam, the Bangladeshi Government and Channel 4.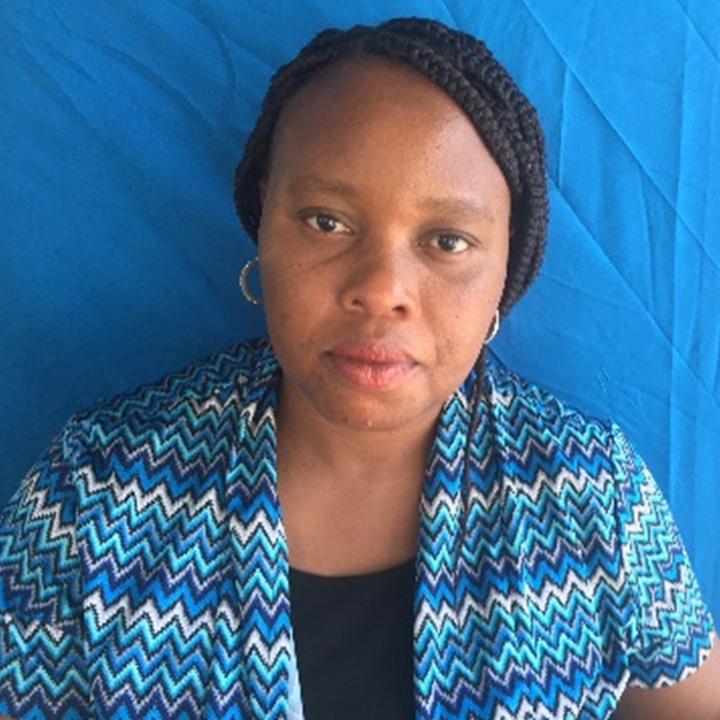 Rose is Director of the disability rights-based organization Action on Disability and Development International Tanzania, which fights for independence, equality, and opportunities for people with disabilities. For the past five years Rose has been providing leadership and strategic direction to the organization. She has designed and rolled out key disability related research projects, such as the voice of children with disabilities, improving livelihoods of persons with disabilities through economic empowerment and disability and gender-based violence. She led the Disability Inclusive Development Pre-primary Primary Inclusive Education model development and promoted a holistic and systemic delivery approach to inclusive education in Tanzania. Rose helped women and girls with disabilities to organize themselves by setting up national and district level-platforms, which proved the most effective and sustainable mechanisms for change. Rose has galvanised support from Groups, like CSOs, NGO, OPDs, private sector and ministries responsible for persons with disabilities to support the agenda of women and girls with disabilities.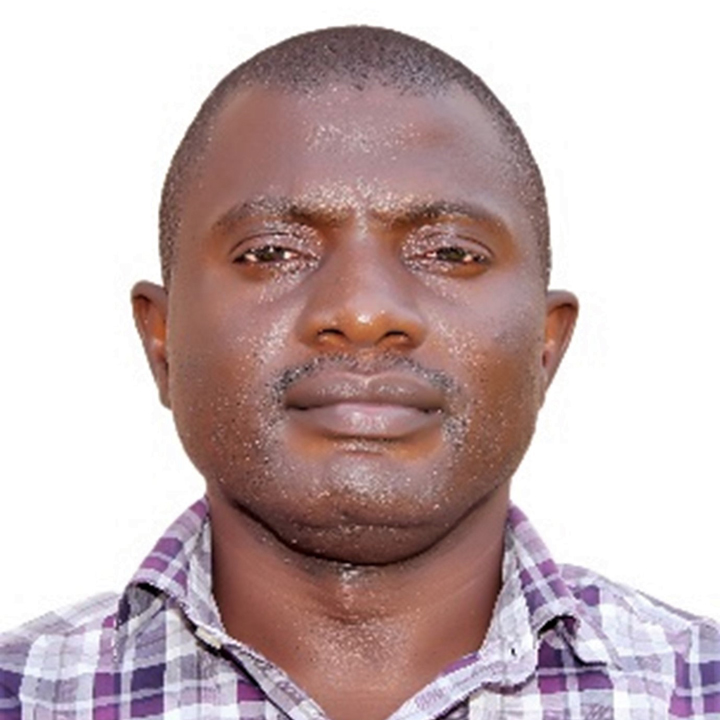 George Katumba Sempangi is the Global Young Leaders Advisor working for Action on Disability and Development. George got polio at the age of four, which affected one of his right limbs. For the last year, he has been instrumental in designing the Young Leaders Programme and ensuring that young people with disabilities develop their leadership potential and bringing out their abilities. He has been instrumental in supporting the capacity building of organizations of persons with disabilities in Uganda with extensive knowledge on inclusive education and inclusive economic empowerment. He has facilitated different audiences concerning the Convention on the Rights of Persons with Disabilities (CRPD), the UN Sustainable Development Goals, as well as national legal, policy and institutional frameworks for the promotion of human rights and inclusion of people with disabilities. George has worked with several emerging and marginalized disabilities, like the Vitiligo Association Uganda to amplify their voices within the disability movement. As part of the team he aims to boost advocacy for persons with disabilities in East Africa.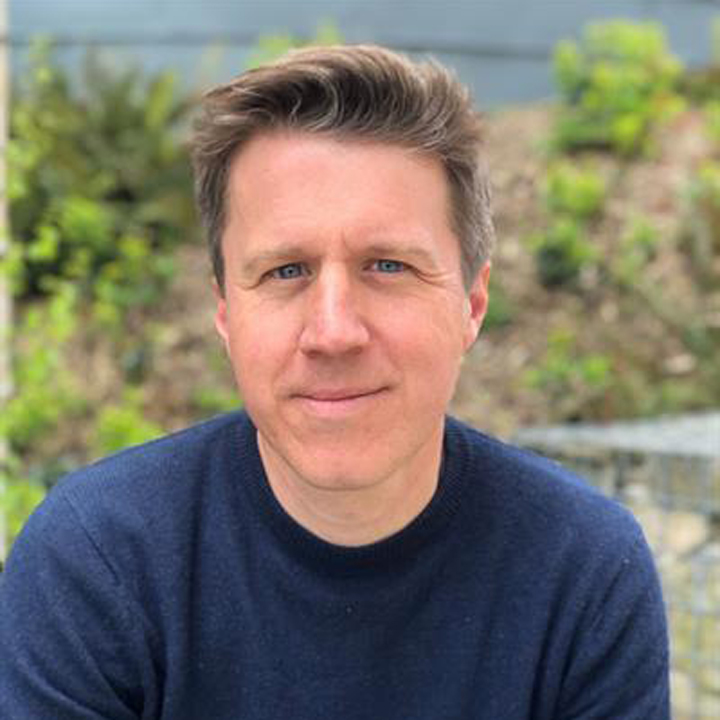 Michael Sunderland is Senior Lecturer in the Department of Communication and Journalism and Programme Leader of MA Multimedia Journalism at Bournemouth University. His research focuses on crisis reporting and how journalism and the media are harnessed as tools for social and political change. Before moving into academia, he worked as a journalist, specialising in international and humanitarian reporting. He was a producer and reporter on Sky's World News programme and later a freelance video, radio and online correspondent covering East and Central Africa. He has spent much of his career in Africa, both as a journalist and during two stints managing media relations for Save the Children. He has covered wars and conflicts in Somalia, Nigeria, DRC, and Côte d'Ivoire, as well as humanitarian and development issues in 20 countries across the continent. His news content has been used by, amongst others, Sky News, BBC News, ITV News, Associated Press, Voice of America, Reuters, Al Jazeera, and France 24. He maintains close links to the non-profit sector and currently serve as a Director on the board of Avaaz Campaigns UK.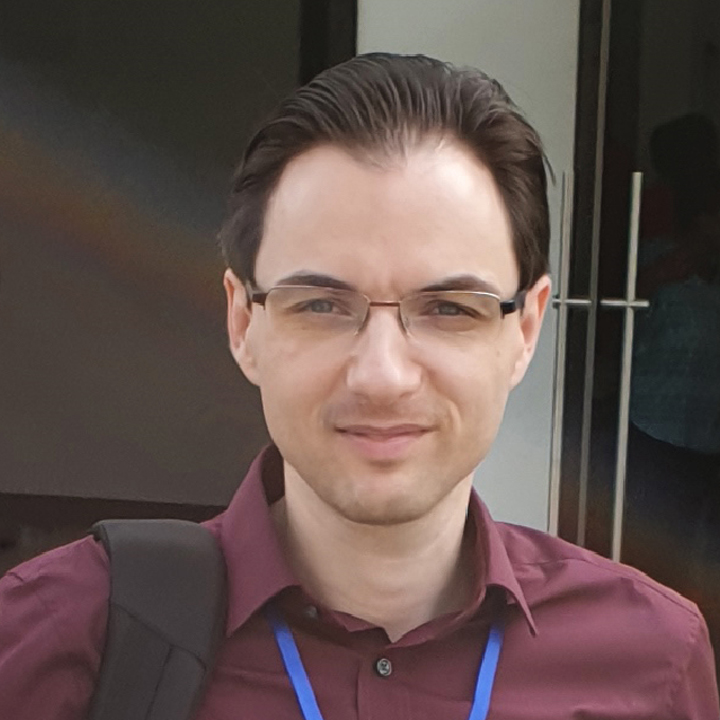 Catalin Brylla is Principal Lecturer in Film and TV at Bournemouth University, where he serves as Deputy Director of the Centre for the Study of Conflict, Emotion and Social Justice. He also chairs the Diversity, Equity and Inclusion Committee of the Society for Cognitive Studies of the Moving Image. He has published the book Documentary and Stereotypes: Reducing Stigma through Factual Media, and he has co-edited the volumes Documentary and Disability (with Helen Hughes) and Cognitive Theory and Documentary Film (with Mette Kramer). His theoretical and practice-led research advocate for media practitioners' understanding of how representations impact on society's perception of stigmatised groups, such as disabled people, African communities, sex workers and women in minority communities. He has made a variety of documentaries about such groups, including The Terry Fragments, June's Patchwork and Zanzibar Soccer Dreams, co-directed with Florence Ayisi.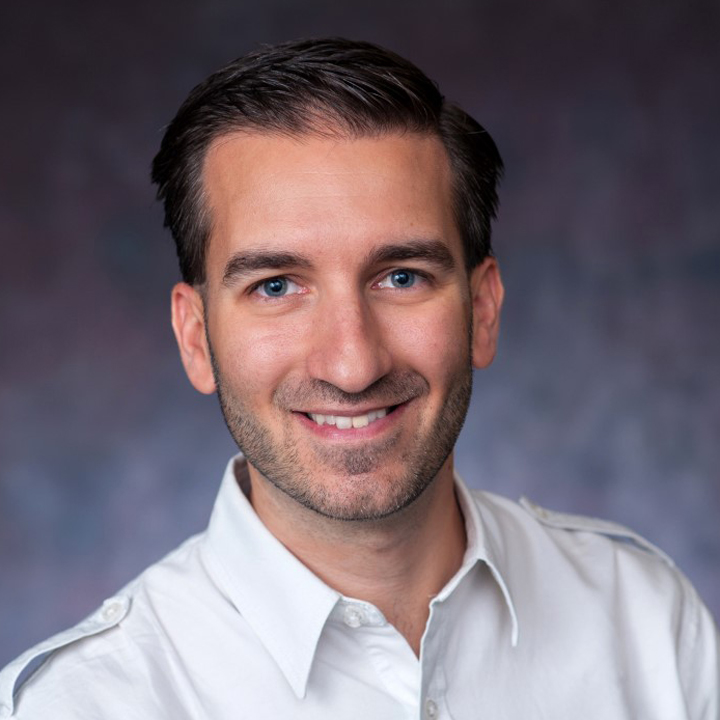 Filippo Trevisan is Associate Dean for Faculty Affairs and Associate Professor at American University's School of Communication in Washington, D.C. He also serves as Deputy Director of AU's Institute on Disability and Public Policy. His research explores the intersection of digital technology, advocacy, and activism. Much of his work focuses on digital disability advocacy and disabled people's political participation through technology. He is the author of Disability Rights Advocacy Online: Voice, Empowerment and Global Connectivity (Routledge, 2017) and his next book Advocacy Campaigns and the Datafication of Stories (with Michael Vaughan and Ariadne Vromen) is forthcoming from the University of Michigan Press. He is the current chair of the Information Technology & Politics Section of the American Political Science Association (APSA) and has been featured in media outlets such as the New York Times, the Washington Post, the BBC, Al-Jazeera, Germany's ZDF, Italy's Corriere della Sera, and RAI – Radiotelevisione Italiana.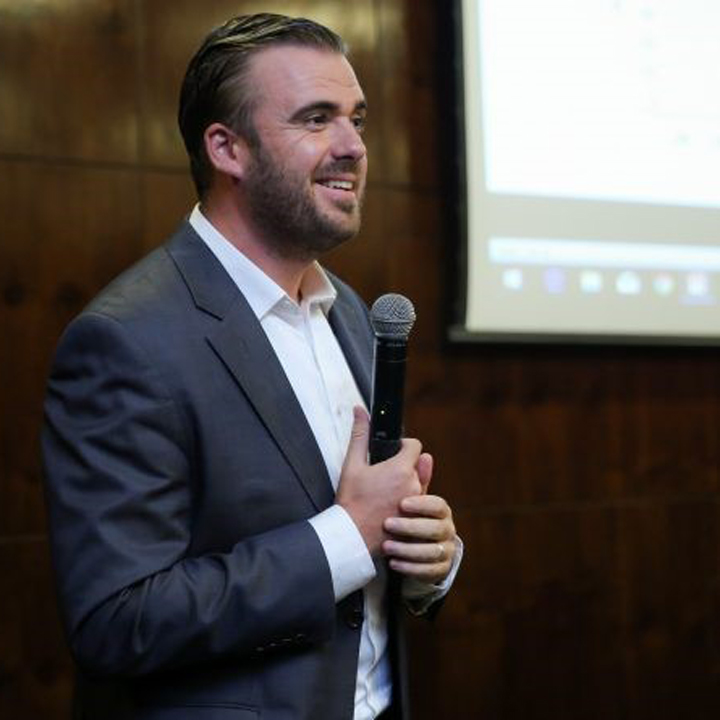 Blaise Murphet is a project management, media advocacy and communications professional specialising in the not-for-profit sector. He has worked on community engagement, advocacy and strategic communications projects in more than 30 countries through Asia, Africa, Europe and Latin Americas. He is currently engaged as a consultant with the International Federation of Red Cross and Red Crescent Societies (IFRC), the World Bank, the Asian Development Bank and the Transport Accident Commission in Victoria, Australia. He has worked with governments, development and humanitarian organisations, non-governmental organisations and the private sector in the development and implementation of strategic communications and advocacy programs, with a focus on fields such as public health and road safety, refugee and migration issues, elections and other development issues, and he coordinates the Global Road Safety Leadership Course with Johns Hopkins University. He has also worked to support research in community engagement and media at Swinburne University of Technology and holds a Masters in Global Media Communication from the University of Melbourne. He also holds a Visiting Fellowship at the University of the West of England and serves as an Advisor at the Road Safety Research and Implementation Unit at Kamuzu University of Health Sciences in Malawi.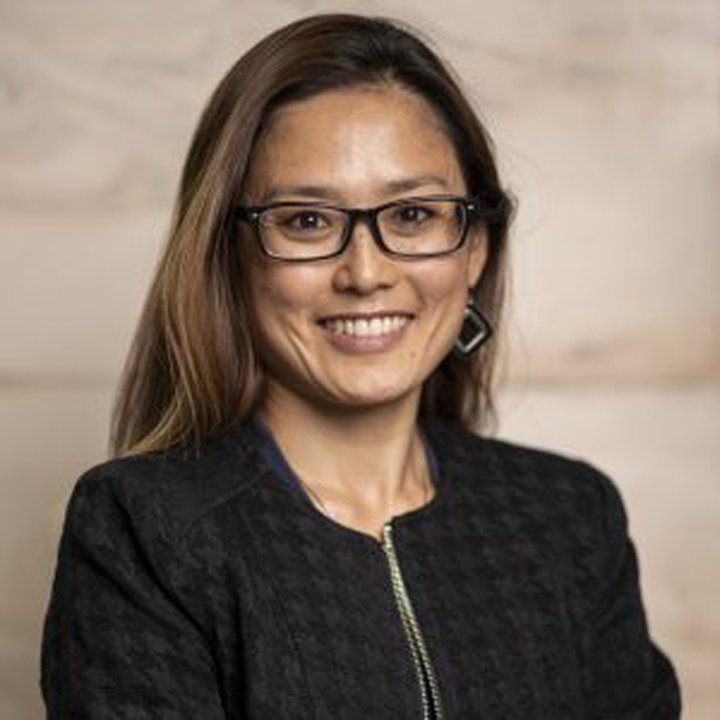 Chika Sakashita is the Director of Research and Accountability for the Global Alliance of NGOs for Road Safety. She leads the strategic planning, development and implementation of the Alliance's research, accountability and capacity development work, building the Alliance's and NGOs' impact in road safety. Chika brings a wealth of experience in road safety delivery – in government, academic research, NGO advocacy, as well as independent consulting to multiple international organisations and governments, advising and supporting practical applications of evidence-based policies and interventions in states, countries, regions and globally. Prior to joining the Alliance Secretariat, Chika made significant contributions to the Alliance's seminal work "The Day Our World Crumbled: The Human Cost of Inaction on Road Safety" and "Good Practice Guide: Meaningful NGO Participation". Chika has a PhD from School of Public Health, Faculty of Medicine, and a Bachelor of Psychology from School of Psychology, Faculty of Science, both University of Sydney.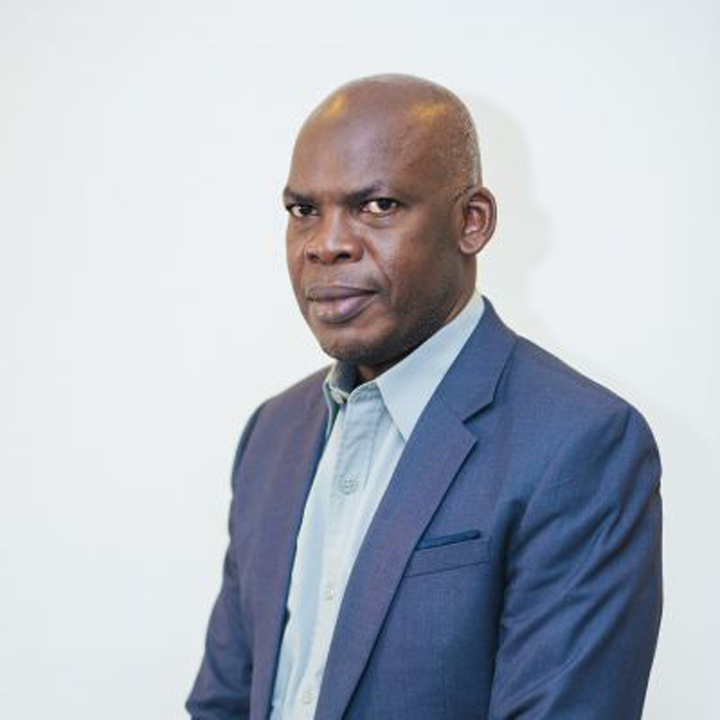 Abdullah Hamza Mohammed is a Lecturer of Film and Media Studies at the Department of Creative Arts, University of Dar es Salaam, Tanzania. He holds a PhD in Interdisciplinary Arts from Ohio University and MA in Media Studies from West Virginia States University, USA, MA in Development Studies and a Bachelor of Arts in Fine and Performing Arts from the University of Dar es Salaam. Mohammed teaches Film, Media Management, and Art Communication and Social Mobilization and facilitates in participatory interventions through arts. He has worked with International Labour Organization, Care International, African Humanities Programme, Tanzania Theatre Center, Tanzania Community Civic Initiative, Research and Education for Democracy and the Mwalimu Julius Nyerere Professorial Chair of Pan-African Studies. Mohammed works with human rights advocacy groups and is currently a Member of the Board of Directors of Legal and Human Rights Center, a leading human rights advocacy non-profit organization in Tanzania.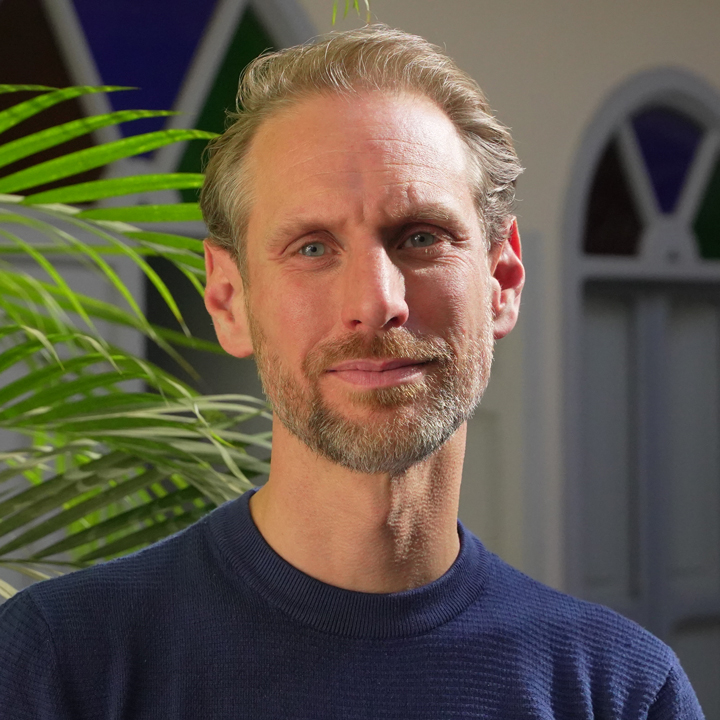 Floor has been a social entrepreneur for more than a decade, leading YOURS as its founder and Executive Director. He helped create several NGOs nationally and globally to prevent road traffic injuries, worked at the World Health Organization as Technical Officer at the Violence and Injury Prevention unit and has two years of experience within the private sector at a large international consultancy firm. He represents YOURS at the United Nations Road Safety Collaboration and is an advisor to the FIA High-Level Panel for Road Safety and the Child Injury Prevention Alliance. Furthermore, he sits on the Board of Directors at the Delft Road Safety Course and acted as Vice-President at the founding Board of Directors of the Global Alliance of NGOs for Road Safety.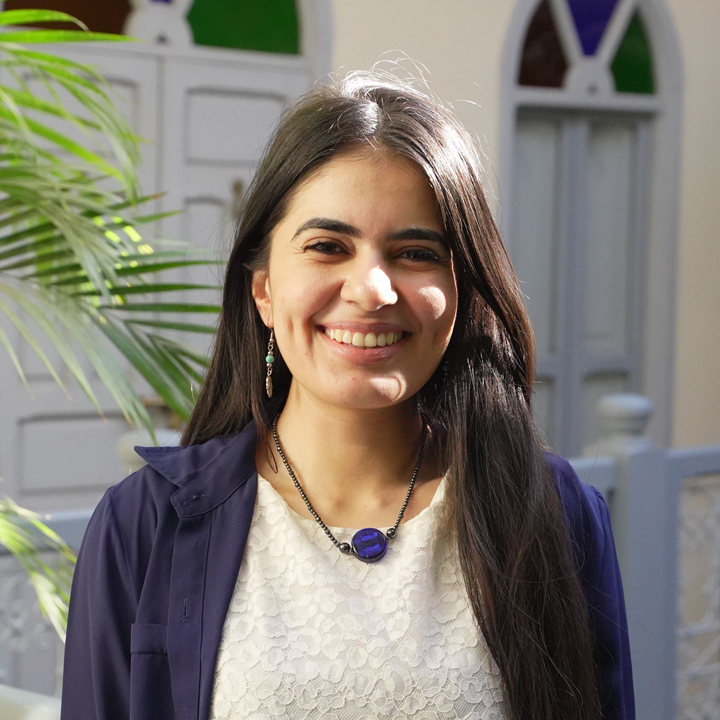 Sana' Khasawneh is a young road safety advocate from Jordan. She works as advocacy and campaigns Manager at YOURS. She has been selected as the first ambassador for the European Year for Youth 2022 to recognize her voluntary work and initiatives in areas related to sustainability, eco-tourism, and road safety. She has also been awarded the best film prize for the youth category at the Global Road Safety Film Festival 2022. She believes in meaningful youth empowerment and engagement as an important pillar to achieving the goal of the 2nd decade of action for road safety. Currently, she is leading the public engagement ad youth advocates workstream at the Global Youth Coalition by engaging with young leaders working closely with their local communities and decision-makers to generate impact at the grassroots level.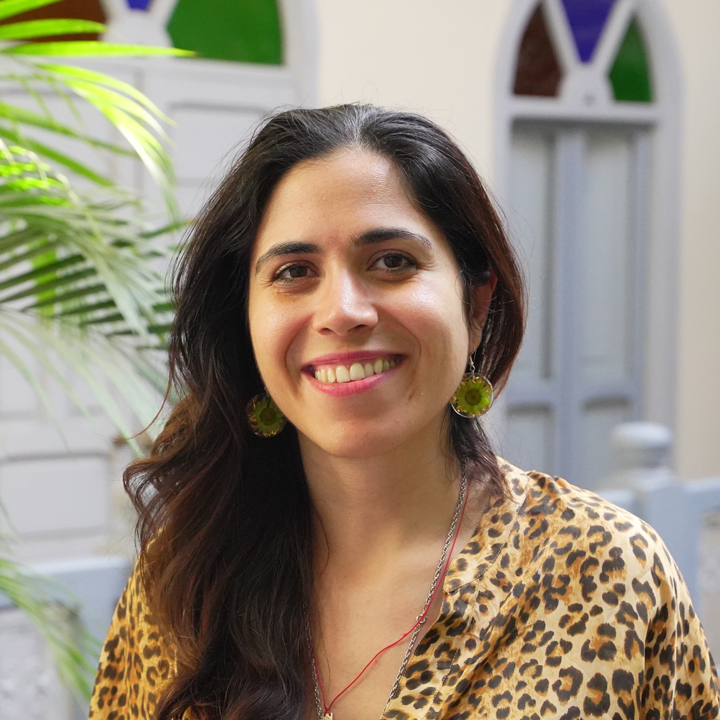 Stefania is from Italy and has a Bachelor's Degree in Political Science and International Relations and a Master's Degree in International Development Cooperation. She has over a decade of experience in international cooperation and promoting human rights and gender equality. She started her career with Unicef in Bolivia, the International Labour Organization in the Dominican Republic, with Save the Children at the national, regional, and global level (Asia, Africa, America, and the Middle East) on project management, advocacy, and campaigns, Policy analysis, and research, children and youth participation.
Besides her work experience, she has improved stakeholders' knowledge and capacity for advocacy, campaigning, and communication to enhance social change through meaningful child and youth participation. Stefania is fostering the Advocacy strategy to demand and deliver road safety and sustainable mobility public policies in liaison with young advocates and partners.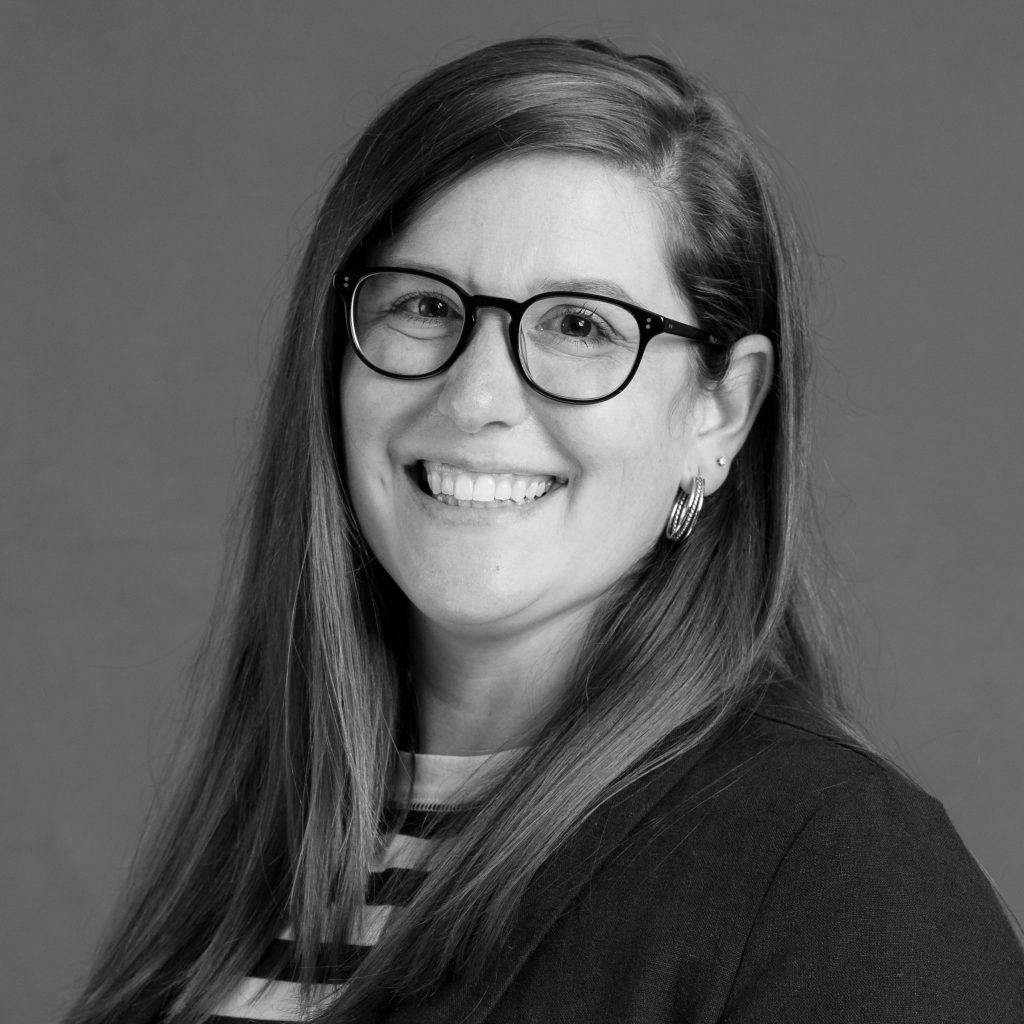 Ashley Law is the youth engagement specialist at the International Foundation for Electoral Systems (IFES), where she provides technical support to design and deliver tailored programming to promote young people's civic engagement and political participation. She previously worked as a program officer for IFES's Asia-Pacific team, managing projects in the Autonomous Region of Bougainville, Papua New Guinea, and Bangladesh, working with election management bodies to hold inclusive elections, increase youth participation in elections, and partner with universities to develop civic engagement initiatives. She received her bachelor's degree in law and society with minors in psychology and child development and family studies from Purdue University, after which she worked as an economic support specialist for the U.S. state of Georgia to support families on food stamps and Medicaid. Before joining IFES, Law worked in program administration at American University while obtaining her master's degree in international peace and conflict resolution with a concentration in youth and peace-building.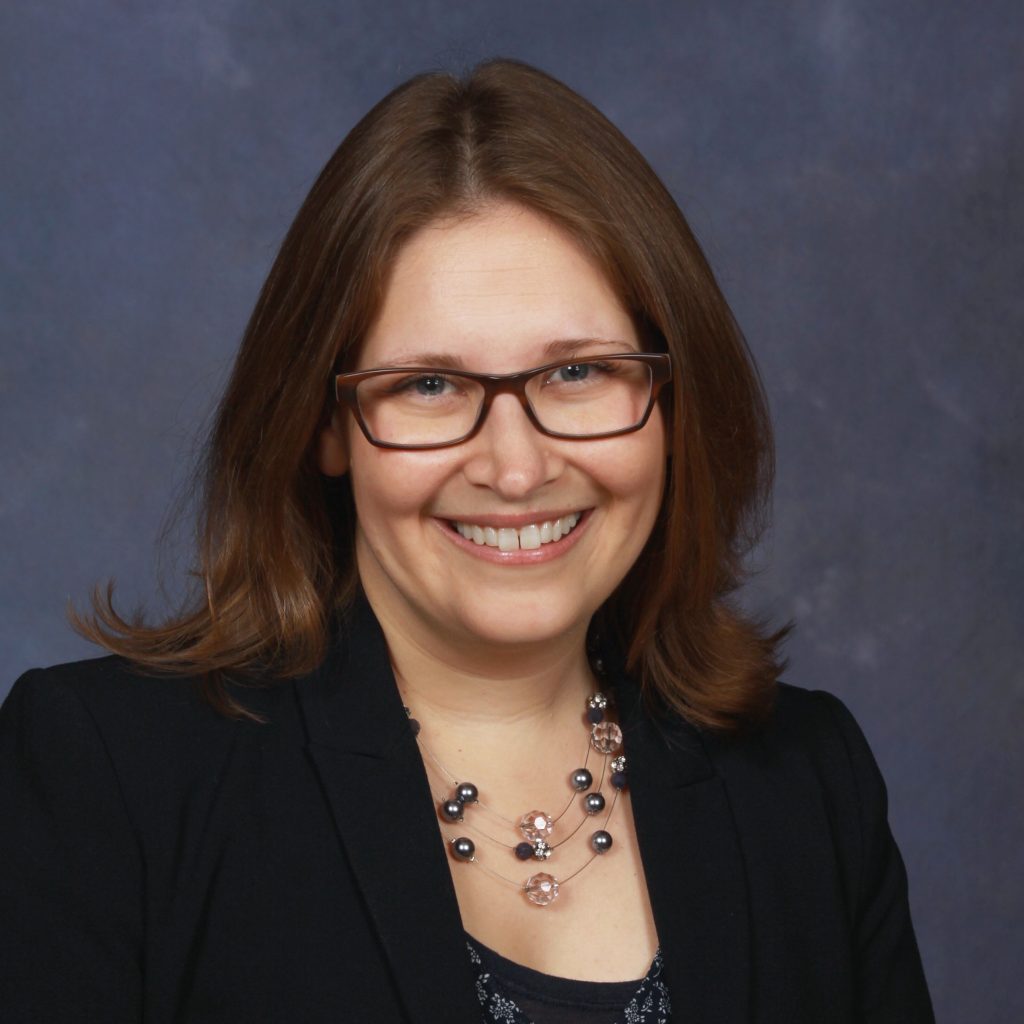 Virginia Atkinson is co-author of IFES's COVID-19 Briefing Series: Inclusion and Meaningful Participation, which examines both obstacles and opportunities to equal political participation brought on by the pandemic, and offers guidance for democracy and governance practitioners, policymakers, and supporters. She has supported disabled people's organizations to conduct public policy advocacy, including on issues related to access to health care and disaster risk management. People with disabilities, who experience discrimination and other barriers to political access, are at risk of having their right to participate compromised during emergencies. Atkinson is working with disabled people's organizations in countries around the world to adapt political participation programming to the COVID-19 context. This includes ensuring virtual programming is accessible and inclusive.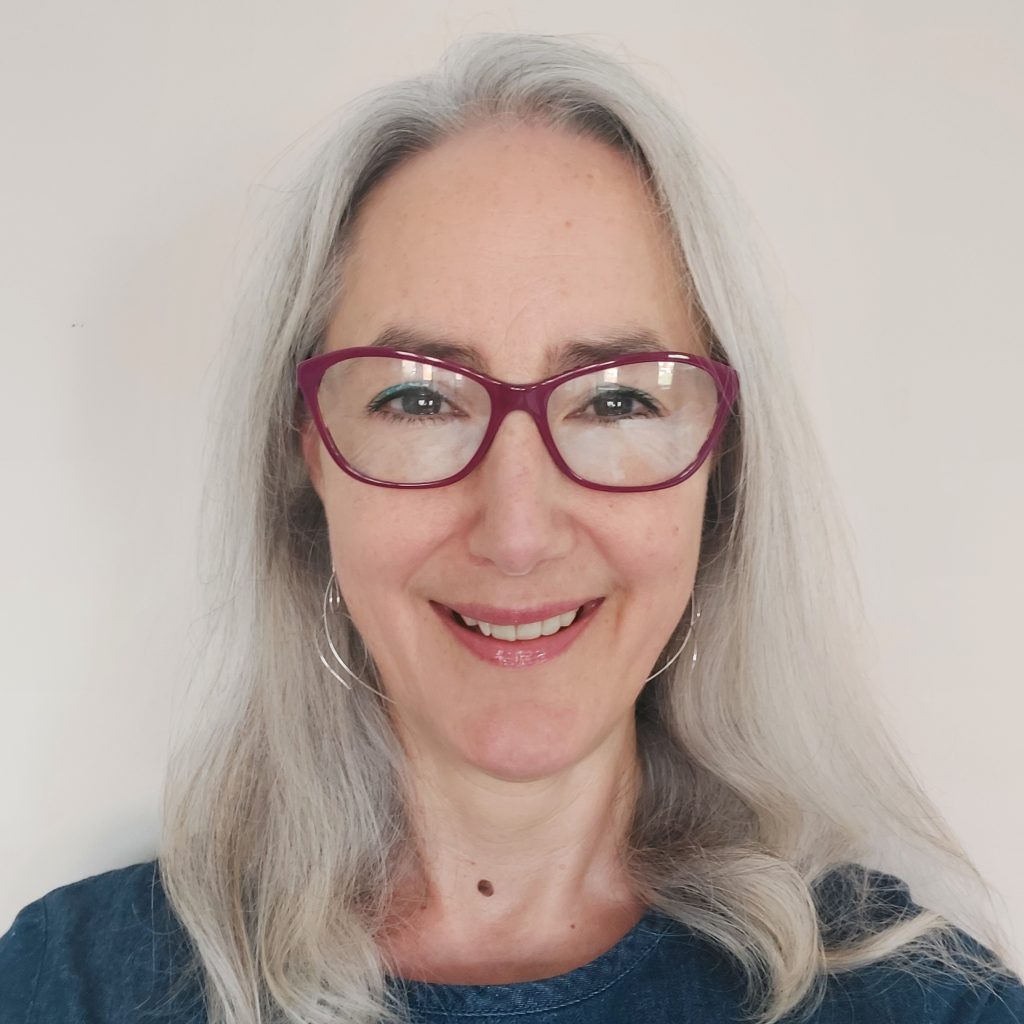 Vanessa (also known as Ness) is Head of Participatory Grantmaking and Movement Support at ADD International. She is working to establish grant making that shifts the power to persons with disabilities in the Global South, and to support strong collaboration within and between disability, women's and youth movements. Her focus has always been voice, justice and collaborative action. Before coming to ADD, she was Director of the Transparency and Accountability Initiative, Director of Advocacy and Director of Technical Capacity Building at the Revenue Watch Institute, and Head of Economic Policy at Save the Children UK. She lived for four years in Asia working on health systems strengthening. She was a Reddaway Scholar at Cambridge University, Frank Knox Scholar at Harvard University/Kennedy School of Government, has a Masters from the London School of Hygiene and has taught at Central European University. She loves to dance!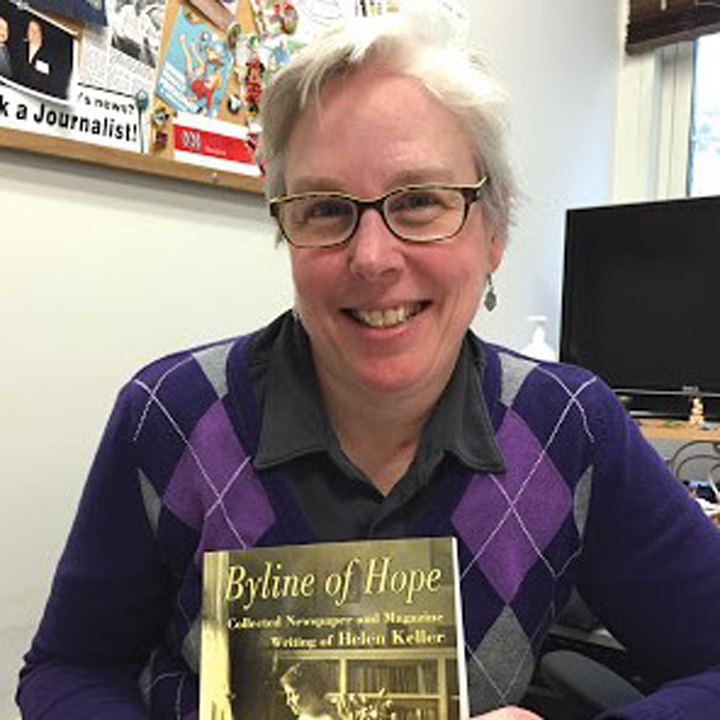 Beth A. Haller, Ph.D., is Professor Emerita in the Mass Communication Department at Towson University in Maryland, USA, where she taught journalism full-time from 1996 to 2020. She has been adjunct faculty for the City University of New York's (CUNY) Disability Studies master's and undergraduate programs and for the Minor in Disability Studies at the University of Texas-Arlington. Haller is co-director and co-founder of the Global Alliance for Disability in Media and Entertainment (www.GADIM.org), which works to promote the inclusion of persons with disabilities in all aspects of mass media internationally. She is co-editor of the 2020 Routledge Companion to Disability and Media, the author of Representing Disability in an Ableist World: Essays on Mass Media (Advocado Press, 2010) and the author/editor of Byline of Hope: Collected Newspaper and Magazine Writing of Helen Keller (Advocado Press, 2015). Haller's new book, Disabled People Transforming Media Culture for a More Inclusive World (Taylor & Francis), will be available later in 2023.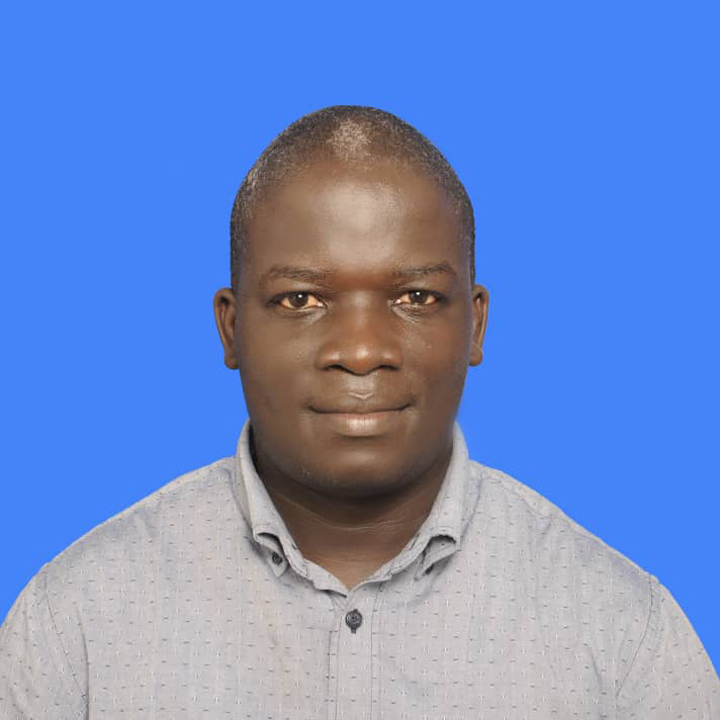 Dr. Florence Kyaruzi is a Senior Lecturer in Mathematics Education and Educational Psychology in the Department of Educational Psychology and Curriculum Studies at the Dar es Salaam University College of Education, University of Dar es Salaam. He holds Ph.D (Leaning Sciences) from the Ludwig-Maximilians-Universität München (LMU). His research expertise includes student and teacher perceptions of assessment, feedback and learning from errors, mathematics education, gender discrepancies in STEM, and assessment accommodation. He has published several articles in the specified areas (https://orcid.org/. 0000-0003-4660-6764) and he is the current Head of the Department of Educational Psychology and Curriculum Studies. Kyaruzi also has experience in leading multidisciplinary research projects in STEM and teacher professional development.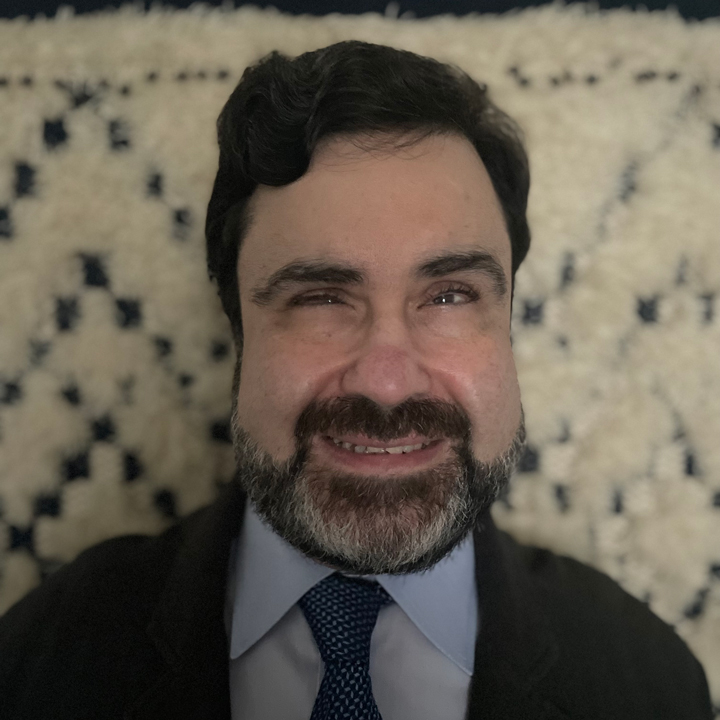 Dr. Mohammed Loutfy is the Global Initiative on Inclusive ICTs (G3ICT) director on capacity building and advocacy, where he manages G3ICT's Digital Accessibility Right Education (DARE) Academy, alongside his position on the Middle East and North Africa Focal Point for G3ICT's International Association for Accessibility Professionals. Prior to his joining G3ICT, Mohammed was appointed to Disabled Peoples' International (DPI) executive director. Since 2016 he has been the DPI representative at the United Nations, where he currently co-chairs the Stakeholder Group of Persons with Disabilities on Sustainable Development Goals (SDGs). In 2019 Mohammed earned his Ph.D. in Anthropology at the American University of Washington, DC. In 2009 he earned his Master's degree in International Development as a Fulbright Scholar, also at the American University in Washington DC. In 2001 he earned his undergraduate degree in Public Law from the Lebanese University in Beirut.
| Name | Affiliation |
| --- | --- |
| Dan Jackson | Bournemouth University |
| Catalin Brylla | Bournemouth University |
| Brenda Boonabaana | Youth with disability |
| Beate Ochsner | University of Konstanz |
| Anne Waldschmidt | University of Cologne |
| Isabel Zorn | University of Cologne |
| Tom Bieling | Hamburg University of Applied Sciences |
| Dr Ella Houston | Liverpool Hope University |
| Dr Erin Pritchard | Liverpool Hope University |
| Michael Schillmeier | Exeter University |
| Sharon Snyder and David Mitchell | George Washington University |
| Paul Darke | Independent scholar and activist |
| Beth Haller | Towson University |
| Lennard Davis | University of Illinois at Chicago |
| Dr. Miro Griffiths | University of Leeds |
| Paul Emong | Kyambogo University |
| Dr. Lawrence Eron | Kyambogo University |
| Cosmas Mnyanyi | Open University of Tanzania |
| Virginia Atkinson | International Foundation for Electoral Systems |
| Ashley Law | International Foundation for Electoral Systems |
| Francesca Cesa Bianchi | G3iCT |
| Mohammed Ali Loufty | G3iCT |
| Dorodi Sharma | International Disability Alliance |
| Amba Salelkar | International Disability Alliance |
| Derrick Cogburn | Institute on Disability and Public Policy/AU |
| Youri Francx | Humanity and Inclusion |
| Rosanne Rushing | Humanity and Inclusion |
| Eugen Emuron | Humanity and Inclusion |
| Ryan Duly | Humanity and Inclusion |
| Ruby Holmes | Humanity and Inclusion |
| Valeria Motta | Global Alliance of NGOs for Road safety |
| Urs Kluser | UEFA Foundation |
| Dr. Sarah Kisanga | University of Dar Es Salaam |
| Dr. Florence Kyaruzi | University of Dar Es Salaam |
| Bert Wander | Avaaz |
| Stefania Minniti | YOURS Youth for Road Safety |
| Sanaa Kwasawneh | YOURS Youth for Road Safety |
| Charlotte Fodor | Bournemouth University |
| Christian Clark | Yale University |
| Rosemary Choma | Androse Disability Organization Tanzania |
| Lwimiko Sanga | University of Dar es Salaam |
| David Mambea | Government of Tanzania |
| Isabella Rega | Bournemouth University |
| Olivia Nalwadda | YOURS |
| Ahmed Salah Mohamed | YOURS |
| Muwaga Hannington | YOURS |
| Galeboe Motlhajoe | Society of Road Safety Ambassadors |
| Tevoh Ndingwan | SECUROUTE AFRICA |
| Amogelang Chikunyana | Youth Impact |
| Abigorora Jean Paul | University of Rwanda |
| Tesfahun Terefe | YOURS |
| Qasem Alqasem | Global Youth Coalition for Road Safety |
| Tendekayi Marapara | YOURS |
| Shanthi Ameratunga | University of Auckland |
| Christian HAMULI MUNGUAKONKWA | YOURS |
| Chika Sakashita | Global Alliance of NGOs for Road Safety |
| Ruth Nalugya | Spina Bifida and Hydrocephalus Association Uganda |
| January Basela | University of Dodoma |
| Alphoncina Pembe | University of Dodoma |
| Francis William | University of Dodoma |
| Abdallah Seni | University of Dodoma |
| Mary Runo | Kenyatta University |
| Patrice NDARURINZE | PAHV. Burundi NGO |
| Derick Kunihira | Muni University, Arua Uganda |
| Dorothy Kanyunyuzi | YOURS |
| Teganyi Olivier | Développement et Innovations en Milieu Rural (DIMR/ONGD), Democratic Republic of Congo. |
| Chris | Community activist |
| Ally Yussuf | Community activist |
| Famata Dija | Community activist |
| Samuel Kipsang | Global Youth Coalition for Road Safety |
| Fatou Sanyang | Global Youth Coalition for Road Safety |
| Busuulwa Asuman Ssebuliba | Humanity and Inclusion |
| Kalule Rashid | Humanity and Inclusion |
| Nainerugaba Remera | Humanity and Inclusion |
| Agnes Manahe | Humanity and Inclusion |
| Kiwukan Aishahn | Humanity and Inclusion |
| Paul Ssenteza | Humanity and Inclusion |
| Peter Etabu | Humanity and Inclusion |
| Alex Muwonge | Humanity and Inclusion |
| Kityo Moses | Humanity and Inclusion |
| Derrick Kizza | Humanity and Inclusion |
| Mutyaba Fred Ssembuuze | Humanity and Inclusion |
| Sandra Balyejusa | Humanity and Inclusion |
| Esther Buwule | Kamwokya Treasure Life Centre |
| Agnes Nasirumbi | Humanity and Inclusion |
| Loise Owalinga | Humanity and Inclusion |
| Stephen Makomu | Humanity and Inclusion |
| Stephen Muhumuza | COMBRA |
| Andrew | Youth and Women for Opportunities Uganda (YWOU) |
| Annet Babirye | Humanity and Inclusion |
| Guzu Beatrice | Executive Secretary of the National Council For Persons With Disabilities in Uganda |
| Mercy Opiche | Humanity and Inclusion |
| Charles Atiaku | GIZ/solid Rock life and business |
| Elijah Tusiime | Community Based Inclusive Development (CBID) Department at Comprehensive Rehabilitation Services for People with Disabilities (CoRSU) Uganda |
| George Ocan | Humanity and Inclusion |
| Nakandi peninah | Persons with Disabilities in Business Uganda |
| Ssennoga Martin Kigozi | Humanity and Inclusion |
| Lillian Namukasa | National Council for Persons with Disabilities in Uganda |
| Robert Nkwangu | Uganda National Association of the Deaf (UNAD) |
| Jagwe Muzafaru | Blind Football Uganda |
| Joseph Walugembe | Together for Inclusion - Uganda and South Sudan at the Stromme foundation East African Regional Office |
| Denis Ouma | Consultant and politician |
| Christine Dhikusooka | one voice heard 4 disability Uganda |
| Lyle Skains | Bournemouth University |
| Esmael Seid Yimer | Wolkite University |
| Jeremiah Mutagoma | Disability Relief Services -Tanzania |
| Kamuwanda Betty | Buikwe Disabled and Vulnerable Empowerment Association. |
| Eric Daniel Biguyi | CAEVA (Care and Empowerment of the Vulnerable in Action |
| Godfrey Bwambale | Karambi Group of People with Disabilities based in Kasese-Uganda. |
| Banya Ojok | Africa Center for Development Impact |
| Nuru Nantaba | Teacher and activist |
| Ronald Kamusiime | Light for the world |
| Florence Ndagire | Makerere University |
| TANGANG FEVOUR TAMUH | SOPISDEW Cameroon |
| Andrew Mulwanyi | National Union of Disabled Persons of Uganda |
| Ronale Kasule | United Nations Population Fund |
| Fides Uiso | Tanzania Epilepsy Organisation |
| Charlotte Baker | Lancaster University |
| Victoria Zilla | County Assembly of Kenya |
| Truphosah Fridah Monah | Disability inclusion consultant |
| John Ndavula | Murang'a University of Technology, Kenya. |
| Mercy Mubeezi | YALI Regional Leadership Center East Africa |
| Bijal Lal | Al Muntazir Special Education Needs School |
| Harunah Damba | United Persons with Disabilities (UPWDs) |
| Eveline Mchau | Jane Goodall Institute |
| Sileno Santos | Associação Desportiva Para Deficientes |
| Donald Omingo | CRS. |
| Amina Shaaban | Classrooms For All |
| Jackline Lidubwi | Internews |
| ZORBARI DINEE-LAAGO | DinisArts_House |
| Brian Malika | One More Percent |
| Salome Gitau | African Spinal Cord Injury Network |
| Jane Kimani | Pointers global consultants |
| Victoria Zilla | County Assembly of Kenya |
| Ngozi Emmanuel | University of Leicester |
| Fredrick Owuor Odinga | Alliance for African Partnership |
| Vincent Ogutu | Disability Consultant |
| Dedi Nwita | Taasisi ya Maendeleo Shirikishi kwa Vijana (TAMASHA) |
| Noella Luka | Documentary Filmmaker |
| Daud Kaghembe | Disability Specialist |
| Athuman Masoud | TAMASHA |
| Fatma Swai | TAMASHA |
| Edward Stephen Mbaga | TAMASHA |
| Dedi George Mwita | TAMASHA |
| Karim Magimba | TAMASHA |
| Rosetha Mgawe | TAMASHA |
| Amina Masare | TAMASHA |
| Haika Amon | TAMASHA |
| Jesca Kisungwe | TAMASHA |
| Grace Paulo | TAMASHA |
| Cyprian Kauje | TAMASHA |
| Adam Juma | TAMASHA |
| Mkelemi Saburi | TAMASHA |
| Sadala Ismael | TAMASHA |
| Elizabeth Stephen | TAMASHA |
| Kayumba Maregesi | TAMASHA |
| Scola Sumary | TAMASHA |
| Sefari Kisiya | TAMASHA |
| Victor Charles | TAMASHA |
| Vaileth Mallya | TAMASHA |
| Tumaini Urio | TAMASHA |
| Haji Awadhi | TAMASHA |
| Obey Erano | TAMASHA |
| Zamda | TAMASHA |
| Vanessa Herringshaw | Action for Disability and Development |
| Dominic Ndunguru | TPVDR |
| Elineca Ndowo | Action for Disability and Development |
| Rose Tesha | Action for Disability and Development |
| George Sempangi | Action for Disability and Development |
| Filippo Trevisan | American University, Washington |
| Catalin Brylla | Bournemouth University |
| Blaise Murphet | Independent campaigning consultant |
| Silas Njenje | University of Dar es Salaam |
| Alex Ayub | Kenya Red Cross Society |
| Nkumbuye Amie | Vision Zero Youth Council |
| Marwa Chacha Magoti | Global Youth Coalition for Road Safety |
| Pharida Mgwesa | The Open University of Tanzania |
| Innocent Messo | The Open University of Tanzania |
| Astronote Pembe | The Open University of Tanzania |
| Catherine Mgunda | The Open University of Tanzania |
| Sadam Shaban | The Open University of Tanzania |
| Mselem Mohamedy | The Open University of Tanzania |
| Fatima Sanyang | Save Life Gambia |
| Winnie Koki | Gifted community centre-PWD |
| Qasem Alqasem | Transportation Engineering - Road Safety |
| Asha Amani | Student |
| Deepti Karan Weiss | Independent |
| Josephat Budugu | UDSDA |
| Faraha Kaoneka Salimu | Classrooms For All |
| Mary Omoyeme Musa | IFES |
| Onyemaechi Constance Nneka | Women and Girls with Albinism Network |
| Jon-Roméo Precioso | University of Pau, laboratory ALTER |
| Áine Kelly-Costello | Freelance & University of Otago |
| Leshu Torchin | University of St Andrews |
| Shweta Ghosh | University of Reading |
| Simon Manda | THISABILITY NEWSPAPER |
| Alison Wilde | Leeds Trinity University |
| Racheal Inegbedion | University of Massachusetts Boston |
| Yvonne Belinda Auma | GCC |
| Sylvain Obedi | Enable the Disable Action (EDA) |
| Maureen Mwenja | Niara Praxis Consult Limited |
| Paul Mugambi | Humanity and Inclusion |
| Ifeoluwa Ijaopo | Bournemouth University |
| Andrew Auruku | Youth And Women For Opportunities Uganda-YWOU |
| Olufunke Afesojaye | International Humanity Foundation |
| Lucy Mueni Mutua | Writer |
| Mugerwa Alex | FUAFA |
| Bethelhem Shitahun | Social worker |
| Corrine Vibert | EASST |
| Nukhba Zia | Johns Hopkins Bloomberg School of Public Health |