This session provides examples of projects advocating for inclusive access to sport and football (soccer) for persons with disabilities. It showcases real-world examples of organisations implementing initiatives with support of the UEFA Foundation.
The Presentation from Youthorama showcases the 'Ball for All' program and includes the following topics:
Blind football, the only paralympic football
Founding "A ball for all", a global need for children with Visual Impairment
Established network in 213 countries and territories
The educational football program approved by the Ministry of Education and Sports for Inclusion, Personal Development and Empathy
The support of the UEFA Foundation for Children and showcases (UEFA EURO 2020, UEFA Conference League 2022, Kenya 2022, UEFA Super Cup 2023) and the most popular video at the social media
The vision for the new era
The presentation from the European Amputee Football Federation (EAFF) showcases the Junior Camps project and includes the following topics:
Intro to Amputee Football
Description of Junior Camp
Organisation of the Camp over the years: challenges, good practices
Videos from past editions
Speakers: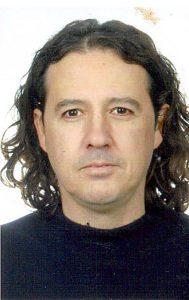 Elias Mastoras is the founder of the international campaign "A ball for all" and the current IBSA Blind Football Chairperson, the only paralympic football and in charge of Paris 2024 Paralympic Games – Blind Football at the Eiffel Tower Blind Football Arena. He is the current "2023 EU Local Hero in Sports" awarded in the European Commission, November 2022, awarded as the "Emerging global leader" at the last edition of the annual awards of the Tallberg Foundation – Stavros Niarchos Foundation. The campaign "A ball for all" is the current winner of the "Inspiring Change" at the annual EU Inclusive Sports Awards of the European Union.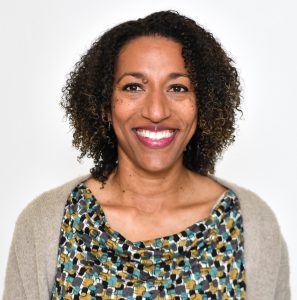 Carine Nkoue, Project Specialist for the UEFA Foundation, is a former athlete (track and field – Swiss national team), who has always seen the power of sport for good. Reasons why she oriented her career after her university cursus (master in economic and post grade master in sport management) in the implementation of sport projects aiming at improving children lives. This took Mrs Nkoue to work on the field during 10 years in different countries (from the townships in South Africa to refugee camps in Jordan). Since 2018 she is in charge of the projects at the UEFA Foundation for Children, monitoring the projects supported by the foundation.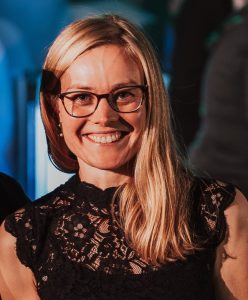 Bogumila Smolarek's role within EAFF is an International Project Coordinator. Her responsibilities encompass overseeing and coordinating the various international events throughout Europe. Previously, she had the opportunity to collaborate with the Polish Paralympic Committee. Her deep passion for sports has driven her to actively engage in promoting the Olympic Values and Olympic Movement. As part of this commitment, she conducted workshops for children, imparting knowledge about these values and the significance of the Olympic movement and serving as a coordinator for the Young Participants Session, an event organized by IOA in partnership with IOC.